PrimeMyBody Order Transaction Terms and Conditions
YOUR CONSENT IS REQUIRED
When placing an order for any PrimeMyBody product(s), You, the Affiliate/Customer, agree to and acknowledge you have read PMB's Terms of Use, Policies & Procedures, and Order Placement, Shipping & Claims Terms and Conditions.
EMAIL NOTIFICATIONS
PMB will send email notification with confirmation of the order placed, and as soon as the order ships the Customer/Affiliate will then receive an email with tracking details. Email(s) will be sent to the address submitted with the order.
PLACING AN ORDER, PROCESSING, PRODUCT DELIVERY AND INSPECTION
Placing Your Order
An order may be placed as a Customer or as an Affiliate for product(s) that PMB has posted for sale. In the event a product is on back order or out of stock and PMB is accepting orders, you agree to the terms posted for placing an order for such product.
Order and Payment
Payment is required upon confirming your order at shopping cart check out, in advance of PMB processing an order for fulfillment. Once your order is confirmed, you will receive an email confirmation that your order has been received. PMB will then begin to process your order in preparation for fulfillment and shipping. If you do not receive a confirmation email for your purchase, then check your Virtual Office to see if your order is listed under My Orders. If there is not an order listed in your VO, then your order did not process properly. Please be sure to white list emails coming from no-reply@primemybody.com, as correspondence may land in junk/spam, depending on your email client and security filter(s). See our FAQ for more information on ordering and payment processing.
Shipping Address
It is your responsibility to ensure you make proper arrangements to receive your shipment at the address indicated in your order. This includes ensuring proper input of shipping address at time of placing your order. Your order will be shipped to the address you indicate in the order path. If you already have a PMB Affiliate or Customer account, and no alternate address is indicated in the order path, your order will be shipped to the address on file, associated with your PMB Affiliate or Customer account. Once your order is placed, shipping address cannot be changed, as orders are uploaded to fulfillment in real time.
Shipping Notification
Once your package has been processed for shipping, a notification will be sent to the email indicated in your account. The email notification will indicate confirmation of the product(s) being shipping and have an associated tracking number included, with which you can track package delivery progress. If you have ordered multiple product SKUs, it is possible that they might ship out in multiple packages.
Shipping Time
This is the time it takes for items to be shipped, in transit, from our fulfillment warehouse to the intended delivery destination. Shipping and delivery usually takes about 3–7 business days. NOTE - Delivery of packages may take longer, depending on time of year and any impediments to shipping, which may include but not be limited to weather, time of year, and unforeseen circumstances. Be sure to check the tracking status of the order as we do not have control over third party carriers. If your delivery does not arrive within 15 days of emailed shipping notification, please contact support through your virtual office.
Completed Delivery
Once issued, tracking information indicates the status of your order. When your package is documented as delivered by the courier, the product and taking possession of it becomes your responsibility. If product is shipped, a delivery attempt made and you are notified of delivery attempt by the courier, product delivery then becomes your responsibility. If product is delivered and left at your place of business, residence, at your home or office doorstep, facility, residential or business complex or in your mailbox, in a PO Box or package collection box, or in a usual place of delivery by the courier, the product is considered delivered and your responsibility
Product Inspection
It is your responsibility to visually inspect all goods upon receipt. DO NOT open the package if it appears to be damaged. Immediately take pictures of the packaging PRIOR to opening any damaged package. Once you open the package, a proper visual inspection should be conducted prior to breaking of any safety seals, opening or consuming any product. Product will not be considered for replacement if the seal(s) is/are intentionally broken, product opened or consumed. Look for product shortage, breakage, leakage or tampering. If a visual inspection reveals any of these, immediately take pictures to document the issue, including pictures of the product and its manufacturing lot/batch detail, and send this information to PMB support. Include your invoice number and a detailed description of the issue. Contact support through your virtual office.
SHIPPING COURIERS
Our goal is to offer you the best shipping options in the places we do business, no matter where you live. At this time, PMB ships orders via one of two couriers - USPS or UPS. Depending on service available and the weight of the package, PMB will ship your order with the appropriate courier at its sole discretion. This is subject to change at any time without notification.
SHIPPING OF AUTO-DELIVERY ORDERS
PMB offers a monthly product auto-delivery program, whereby Affiliates/Customers have the opportunity to schedule a delivery of products they select to be processed for shipment on the same date every month. Your credit card is billed monthly on the date the auto-delivery is processed. Auto-Delivery can be cancelled at any time in the virtual back office, BUT only prior to the auto-delivery date.
Once auto-delivery payment is confirmed, your order will be processed, fulfilled and shipping protocol will begin, and your order will be processed according to the terms herein. In the event of a failed credit card transaction or a decline in processing the monthly auto-delivery, an email will be sent to rectify the situation. Upon a third unsuccessful attempt to complete billing, your auto-delivery will be cancelled in the system and will need to setup another Auto-Delivery with updated credit card information.
SHIPPING INSURANCE & SIGNATURE REQUIRED
PMB now insures all outgoing packages/orders. Packages are insured based on the value of the invoice, including shipping in $100 increments. All packages over $500 in value are sent adult signature required.
Methods by which PMB Ships orders:
Sent USPS First Class Mail - package weighs less than 1 lb., costs less than $500, sent insured.
Sent USPS Priority Mail - package weighs more than 1 lb., costs less than $500, sent uninsured
Sent UPS Adult Signature Required - package cost is more than $500, sent insured.
Note that a signature is required for these packages.
In the event your package cannot be delivered by UPS to the address provided, it will be sent USPS, same requirements.
INSURANCE CLAIMS
PMB insures the full value of every order – to include lost, damaged and shortage of goods – and the cost of shipping. Any claims for damaged or shortage of goods SHALL and MUST be made within 3 days (72 hours) of delivery confirmation. Claims for damaged goods or shortage of goods shall not be considered after 3 days. In the event product has not arrived to your designated shipping address after 15 days of shipping notification, you may file a claim for lost goods.
Filing a Claim
To file an insurance claim, log into your virtual back office and go to your Support Portal. Click on Claim from the top menu. Two items are necessary to file a claim – 1) An affidavit from you, the Affiliate/Customer, with an electronic signature affixed, verifying the nature and veracity of your claim, as well as a copy of the invoice (which can be accessed in your virtual office). The affidavit will automatically be accessed once you open the link to file a claim.
Claim Acceptance or Denial
Once your insurance claim has been filed, the insurance company will contact you for claim verification. You SHALL AND MUST cooperate with the insurance company procedure and process. Your claim will be accepted or denied. In the event your claim is accepted, PMB will be notified and your order will be reprocessed for shipment. In the event your claim is denied, you acknowledge your sole remedy in recourse is to appeal to the insurance company. You agree that all decisions of the insurance company are final and to not hold PMB liable whatsoever.
AGREEMENT ACKNOWLEDGEMENT
By placing and confirming your order, you agree to and acknowledge you have read PMB's Terms of Use, Policies & Procedures, and Shipping & Claims Terms and Conditions.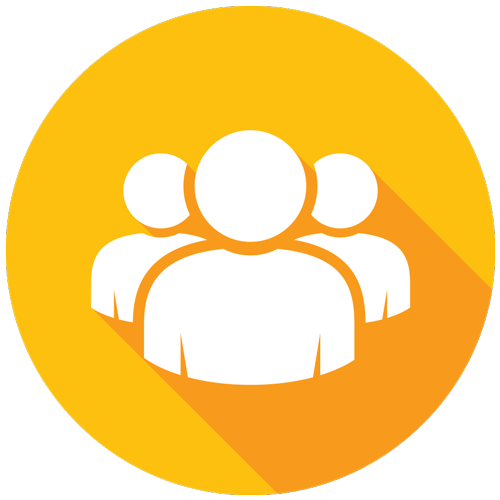 HAVE QUESTIONS?
Fill out the form and this member will reach out to you: Jennifer DePinto