Share on
SKINCARE
Body Therapy
MUSCLE & JOINT CARE
The Natural Choice For Discomfort Relief. Don't let soreness or discomfort limit your quality of life. Brimming with 1,000mg of organically sourced CBD and a bevy of soothing botanicals, Body Therapy works on-the-spot to relieve muscle and joint discomfort, soothe tension, and ease aggravating aches.
ORIGINALLY

: $69.00

DISCOUNT

: $20
$49.00 USD
The Natural Choice For Discomfort Relief
An all-purpose, full-strength industrial hemp salve, Body Therapy's mingling of high-quality cannabinoid isolate and wellness botanicals support the relief and release of muscle and joint discomfort.
Body Therapy by PrimeMyBody™ is a non-greasy hemp salve that's easy to apply at home or on-the-go. Penetrating the skin upon contact, the benefits of each plant-based ingredient begin soothing on the spot.
Supports deep tissue and muscle tension release

Promotes relief of joint discomfort caused by overuse, aging, and everyday wear & tear

Eases discomfort from minor injuries and strains

Supports post-workout recovery

Helps soothe irritated or damaged skin
How Hemp Helps Muscles & Joints
One of the primary reasons we experience uncomfortable muscle or joint aches is due to damage to the musculoskeletal system and imbalances of our endocannabinoid system (ECS).
Our body's ECS—consisting of endocannabinoid molecules, receptors, and enzymes—communicates directly with the musculoskeletal system, influencing balanced states of wellness. Supplementing with hemp-based phytocannabinoids bolsters the ECS' capacity to regulate discomfort and promotes natural repair processes. In addition, phytocannabinoids work directly with TRPV1 receptors to mediate pain perception.
How Does Body Therapy Work?
Muscle and joint issues run deeper than just physical pain. Soreness, range of motion loss, and an inability to do the physical activities you love can take a toll on your emotional psyche and mental well-being.
Directions: Bring balance to your body by massaging our incredibly powerful botanical salve liberally into your skin, muscles and joints. Repeat as often as desired.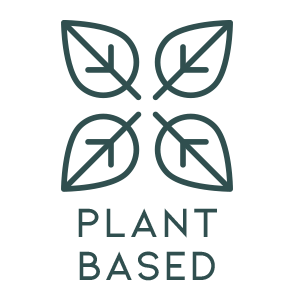 USA MADE
Ingredients: Caprylic/Capric Triglyceride, Cera Alba (Beeswax), Cannabis Sativa l., Camphor, Magnesium Chloride, Phenoxyethanol, Cocos Nucifera (Coconut) Oil, Calendula Officinalis (Calendula) Flower Extract, Spiraea Ulmaria (Meadowsweet) Extract, Helianthus Annuus (Sunflower) Seed Oil, Lavandula Angustifolia (Lavender) Oil.
"Over the last few months I developed "tennis elbow", and for anyone that has had this type of elbow pain, it is incredibly annoying and takes forever to heal. I was doing all the exercises, ice, rest and the recommended massages, and while those helped, the pain was constant. When I received a sample of Body Therapy, I massaged it on my elbow, and hoped for the best. Well, what I got was amazing - the salve truly reduced my discomfort by 90%! It didn't go away entirely, but it felt close to normal for the first time in weeks. When I use the Body Therapy salve I don't even notice my elbow. Since I'm the CEO of PrimeMyBody, this may sound "self-serving", but I love this product because it works and I know that it will help others...that's why I am proud to introduce it to the world!"
Paul Rogers
CEO, PrimeMyBody
"Each month, I have menstrual cycles that are painful and sometimes debilitating. I used Body Therapy and was blown away with how powerful and effective it was with helping my cramps! In fact, the salve helped me sleep throughout the entire night and even manage my daytime activities. The fact that this product is plant-based and helps so much is astonishing. Ladies, keep it in your purse, as you'll want to reapply generously throughout the day. What a blessing!"
Veronica K.
Los Angeles, CA
"I don't consider myself an athlete, but I do enjoy hiking and skiing with my husband and children. I also spend a lot of time in the garden and working around the house. Maybe it's my age catching up to me, but after hiking or gardening for long periods of time I've begun to feel more and more stiffness and achiness in my knees and lower back. After taking Body Therapy I noticed immediately that warming sensation upon contact. It was like the tension was exhaling and releasing. It literally brought a smile to my face."
Aimee C.
Portland, OR
These statements have not been evaluated by the U.S Food and Drug Administration. Our products are not intended to diagnose, treat, cure or prevent any disease or illness. Please check with your healthcare provider if you have a pre-existing condition.
Store in a cool, dry place.
Trending PrimeMyBody Products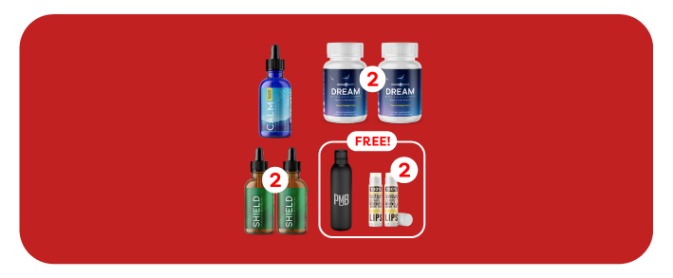 WINTER WELLNESS PACKAGE
by PrimeMyBody
1 50mL CALM Rest & Relax Hemp Extract
2 30mL SHIELD Immune Supporting Hemp Extract
2 Dream Delta-8 Gummy Bottles
1 FREE Water Bottle (Value $15.00)
2 FREE Hempening Vanilla Lip Balm (Value $14.50)

ORIGINALLY

: $279.00

DISCOUNT

: $105.5
$279.00 USD
this product does not count towards your bundle discount total
NOX
NITRIC OXIDE + HEMP SKIN REJUVENATION
Full Spectrum Hemp Extract
Clearer, Smoother Skin
Dissolve Fine Lines & Wrinkles

ORIGINALLY

: $75.00

DISCOUNT

: $34
$75.00 USD
this product does not count towards your bundle discount total
WINTER RELAXATION
by PrimeMyBody
2 50mL CALM Rest & Relax Hemp Extract
2 30mL PAWS Cat & Dog Hemp Extracts
5 FREE DREAM Delta-8 Sample Packs (5 gummies/pack) (Value $53)
1 FREE Hempening Vanilla Lip Balm (Value $7.25)
1 FREE Pop Socket (Value $5.00)

ORIGINALLY

: $216.00

DISCOUNT

: $125.25
$216.00 USD
this product does not count towards your bundle discount total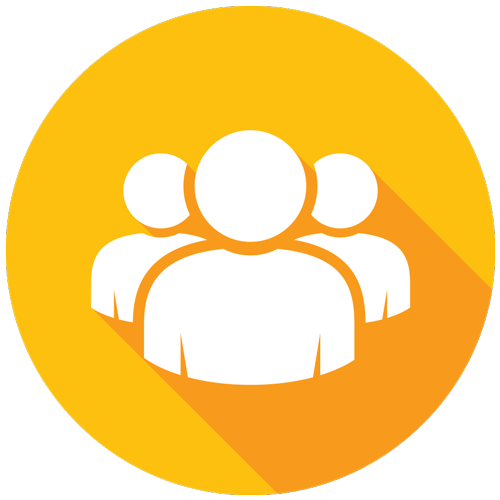 HAVE QUESTIONS?
Fill out the form and this member will reach out to you: Jennifer DePinto