Share on
ESSENTIALS
CALM
Hemp Extract (50mL)
Quiet The Mind. Relax The Body. Day or night, CALM is a natural solution for reclaiming the rest and relaxation your mind and body depends on to thrive. By day, this calming hemp & herbal extract activates relaxation responses and balances tranquility. By night, CALM promotes natural sleep patterns and optimal sleep-wake cycles. Turn down your mind's noise and relax your body, without the sedation.
ORIGINALLY

: $89.00

DISCOUNT

: $10
$79.00 USD
ENHANCED FORMULA
ENJOY WAKEFUL RELAXATION
CALM accelerates relaxation responses, balanced tranquility and supports natural sleep patterns within moments after consuming. CALM's primary benefits include:
Helps quiet restless, racing brain activity

Suppresses sleep-inhibiting hormone messaging

Supports mind & body homeostasis

Supports composed and balanced well-being

Promotes the activation of natural melatonin release

Helps to regulate and balance mood
STAY GROUNDED & STEADY
HERBAL ADAPTOGENS
For centuries, nearly all cultures across the globe have relied on herbal and plant-based remedies for sleeplessness and to help promote relaxation of both the mind and body.
These days, keeping your stress levels at a minimum and getting quality sleep can be challenging. Feeding your mind and body with CALM's herbal adaptogens helps reduce the negative effects of internal and external stressors, soothes the nervous system, and facilitates feelings of balanced relaxation. CALM's herbal blend includes three botanical extracts that are proven to improve relaxation and sleep patterns.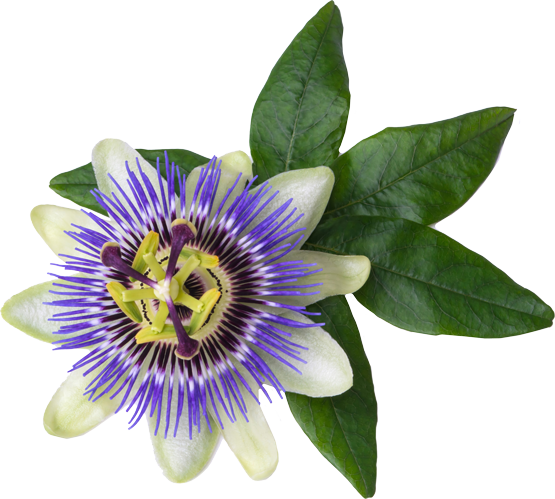 Passionflower is a climbing vine that has historically thrived in areas of South America, Asia, Australia, and Polynesian Islands. Passionflower extract helps to relieve emotional stress and calm the mind, reduces excited neuron activity in the brain and central nervous system, and decreases toxicity.
Valerian root has been used for thousands of years for sleeplessness in cultures across the globe. Used for the same purposes in CALM, the valerenic acid from the root of the valerian plant promotes feelings of tranquility, sleepiness, and supports natural sleep patterns.
A widely accepted botanical for stress relief, lemon balm—also known as the "calming herb"—is a member of the mint family. Researched shows lemon balm supports optimal nervous system function, helps suppress fight-or-flight responses, and eases negative psychological moods.
CENTER & REALIGN THE MIND
CALM ACTIVATORS
Emotions, thoughts, moods, and behaviors are largely influenced by the electric neuron communication in your brain. Depending on the activities you're performing—like sleep, work or school, exercise, and rest—the synchronized neuron interaction creates different consciousness bandwidths—known more simply as brain waves.
CALM's neurotransmitter blend works with your brain chemistry to decrease higher brain wave frequencies, initiating more calming brain patterns. These lower brain wave patterns are known to promote feelings of organic bliss, peacefulness, and a general ease of mind and body discomfort.
THE KEY TO WAKEFUL RELAXATION:
SUNTHEANINE
Found primarily in tea leaves, the calming benefits of this natural amino acid have been supported by decades of scientific research. Delivered rapidly into the bloodstream by CALM's nano-sonicated delivery system, Suntheanine® increases GABA levels in the brain— leading to states of relaxation and less stressful mood. Suntheanine® also triggers a brain wave shift to alpha patterns that are present during activities like meditation, creative thought, daydreaming, and pre-sleep relaxation activities.
REFRESHED, NEVER GROGGY
CANNABINOIDS
Sourced from organically grown hemp, CALM's precise blend of phytocannabinoids and terpenes directly support your body's endocannabinoid system and its role in regulating optimal body functions and processes. In CALM, this synergistic relationship helps to balance mood, stimulates peaceful thought processes, and creates natural feelings of bliss and comfort.
During restful sleep, the body and mind perform a number of maintenance routines that are crucial for sustained health. This collection of maintenance activities leads to happier, brighter moods and emotions following a solid night's sleep. CALM's hemp blend helps the endocannabinoid system (ECS) regulate a balanced circadian rhythm so you can sleep more soundly and wake up feeling recharged and refreshed.
ACTIVATE YOUR BODY'S MASTER SWITCH
The ECS is a vast cell-signaling network interconnected throughout the body's organs, glands, and tissue. Its role is to modulate and regulate nearly all physiological and cognitive processes that affect mood, sleep, appetite, immunity, and discomfort. Research shows that hemp's cannabinoids and terpenes directly support the ECS' ability to stabilize homeostasis.
Supported by CALM's organic hemp compounds, a high-functioning ECS promotes optimal total-body balance and an overall sense of well-being.
CANNABINOID BENEFITS
Promotes homeostasis within the mind & body

Fosters enhanced cognitive thought & memory processes

Helps to clear brain fog

Supports mental clarity & composure

Relieves stress & discomfort
CALM HELPS THE MIND & BODY ENTER STATES OF SERENITY & PEACE.
By the drop, CALM absorbs quickly and interacts swiftly with your cells and body systems leading to fast-acting, long-lasting therapeutic benefits. This proprietary relaxation formulation helps the mind and body enter states of serenity and peace.
Suggested Use: Day or night, begin with .5-1mL. Increase as desired for preference and experience.
Other Active Ingredients: Water, Glycerin (palm), Organic MCT Oil, Quillaja Extract, Natural Peppermint Flavor (leaf), Lecithin (sunflower) & ε-Polylysine.
SHAKE WELL BEFORE EACH USE.
500mg
Phytocannabinoid Diols
5mg
Cannabigerol (CBG)
1,485mg
Herbal & Neurotransmitter blend
Keep out of the reach of children. As with any supplement, consult your physician before use if you are pregnant, nursing, have or suspect a medical condition or are taking any medications. † This statement has not been evaluated by the FDA. This product is not intended to diagnose, treat, cure, or prevent any disease.
Trending PrimeMyBody Products
CORE PLUS
Nitric Oxide Booster
Boosts heart and cardiovascular health
Elevates energy and endurance
Revs up libido

ORIGINALLY

: $79.00

DISCOUNT

: $10
$79.00 USD
this product does not count towards your bundle discount total
BODY THERAPY
MUSCLE & JOINT CARE
1,000mg of organically sourced cannabinoids
Eases aches, strains, and tension

ORIGINALLY

: $49.00

DISCOUNT

: $20
$49.00 USD
this product does not count towards your bundle discount total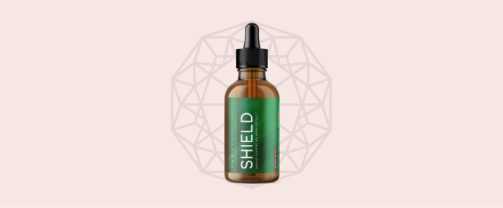 SHIELD
Hemp Extract (30mL)
ADVANCED IMMUNE SUPPORT
18 carefully curated botanical ingredients + CBG

ORIGINALLY

: $69.00

DISCOUNT

: $20
$69.00 USD
this product does not count towards your bundle discount total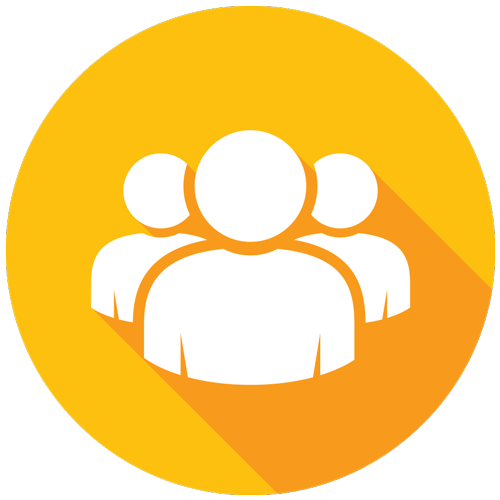 HAVE QUESTIONS?
Fill out the form and this member will reach out to you: Jennifer DePinto