Share on
ESSENTIALS
Focus
Hemp Extract (50mL)
Clean Cannabinoids For Greater Cognition & Optimal Brain Performance. FOCUS' precise formula of organically sourced CBG, CBD, and hemp-sourced terpenes boosts attention and concentration, improves cognitive processing, supports memory, and promotes balanced mental composure. Using a proprietary Sonicated Nano-Technology™ delivery system, each drop of FOCUS is formulated for rapid absorption that promotes fast-acting, long-lasting therapeutic benefits.
ORIGINALLY

: $89.00

DISCOUNT

: $10
$79.00 USD
A World-Class Hemp Extract With Scientifically Proven Benefits
According to the FOCUS Former Player Study data, which was confirmed by NeuroRegulation Journal, the administration of FOCUS supported a number of positive cognitive and brain health changes in the study participants. Cognitive performance and emotional regulation benefits include:
Statistically significant improvement in brain processing speed.

Improvement in visual response time—the time it takes for the brain to process a visual image or scenario.

Decrease in theta/beta brainwave ratio—creating a brain activity environment that helps improve cognitive processes including concentration, memory, and attention.
Discover more about the science behind this powerful hemp extract formula & check out NeuroRegulation's scholarly journal on FOCUS.
The Body's Master Switch
Your endocannabinoid system (ECS) is a vast signaling network of CB receptors interconnected throughout the body's organs, glands, and tissue. The ECS modulates and regulates nearly all physiological and cognitive processes including the immune system, nervous system, detoxification pathways and many more.
Supported by FOCUS' organic hemp ingredients, a high- functioning ECS stabilizes homeostasis and promotes optimal total-body balance.
Promotes greater focus

Stimulates mental clarity & productivity/cognitive function

Frees the mind from brain fog

Helps mitigate everyday stress & worry

Supports quality sleep cycles

Helps relieve physical discomfort
Cannabigerol (CBG)
CBG serves as the pre-cursor or mother phytocannabinoid to many others, including CBD and THC. Because industrial hemp plants are known to produce only trace amounts of CBG, we take sophisticated measures to extract CBG for its use in FOCUS.
Having a direct effect on the endocannabinoid system and cannabinoid receptors, CBG provides a wealth of benefits that support preventative, chronic, and acute care. A major finding of CBG is its neuro-protective and neuro-regenerative traits. It is also a valuable resource for gut health!
Completes the entourage effect

Contains anti-bacterial properties

Promotes neuro-regeneration/protection

Supports bone health

Improves mood & gut health

Supports rest & sleep

Promotes Natural Analgesic (discomfort relief)
Smaller, Safer & More Efficient with Zero Ethanol
The health benefits of FOCUS' phytocannabinoids and terpenes are driven by a powerful nano-sonicated liposomal delivery method.
Unlike other liposomal hemp products, FOCUS is formulated using high-force frequencies (sonication) that create ultra-nano-sized liposomes; we call this process, Sonicated Nano-Technology™. Because of their nano size, a mere 10-20nM on average, each liposome begins activating and modulating homeostasis within seconds after being dropped into the mouth.
A safer and more natural approach to liposomal delivery, FOCUS' ingredients are ethanol free. Sonicated Nano-Technology™ is the next evolution in hemp extract delivery!
Industry Standard Non-Sonicated Liposomes: 50-100nM on Average
The PMB Standard Nano-Sonicated Liposomes: 10-20nM on Average
Enliven Your Senses
By the drop, FOCUS absorbs rapidly into the bloodstream reactively promoting fast-acting, long-lasting therapeutic benefits. With our highest levels of phytocannabinoids and polyterpenes, FOCUS' ingredient profile brings the benefits of hemp health to the endocannabinoid system faster than ever.
Suggested Use: Take one dropper (1mL) 1-2 times daily. Simply drop on or under the tongue and FOCUS begins absorbing immediately.
Other Ingredients: Purified Aqua, Glycerin (vegetable), Lecithin (vegetable), Natural Peppermint Flavor
500mg
Phytocannabinoid Diols
30mg
Cannabigerol (CBG)
1600mg
Hemp-Derived Terpenes
Limonene, β-caryophyllene, Geraniol,Linalool, Myrcene, Terpinolene, Humulene
Trending PrimeMyBody Products
NOX
NITRIC OXIDE + HEMP SKIN REJUVENATION
Full Spectrum Hemp Extract
Clearer, Smoother Skin
Dissolve Fine Lines & Wrinkles

ORIGINALLY

: $75.00

DISCOUNT

: $34
$75.00 USD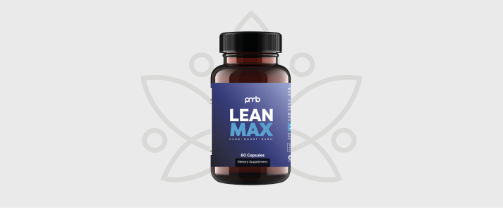 LEAN MAX
Metabolic Booster
Peak metabolic performance
Burn fat effectively
Sustain healthy weight levels

$69.00 USD
WINTER HEART HEALTH
by PrimeMyBody
3 CorePlus PLUS 1 FREE CorePlus (Value $79)
1 Free Dream Sample (Value $10.60)
1 Free Lip Balm (Value $7.25)
1 Free Water bottle (Value $15)

ORIGINALLY

: $237.00

DISCOUNT

: $111.85
$237.00 USD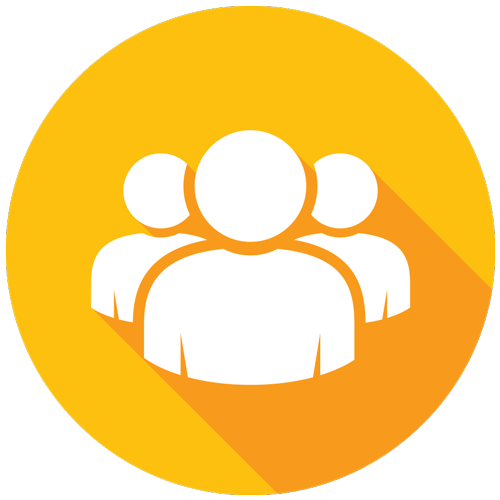 HAVE QUESTIONS?
Fill out the form and this member will reach out to you: Jennifer DePinto