Share on
NUTRITIONALS
BUILD
MAXIMUM GROWTH SUPPORT
BUILD A Better You From The Inside Out! An advanced B-12 & Amino Acid supplement, BUILD provides turbocharged support for lean muscle and body mass, weight maintenance, hormone balance, and tissue and organ health.
ORIGINALLY

: $59.00

DISCOUNT

: $20
$39.00 USD
DEFY AGING. MAXIMIZE HEALTH.
THE POWER OF B12
Vitamin B12 has remarkable effects on how the body and mind performs, grows, and defies the aging process. The tricky part is making sure you get adequate amounts to optimize ideal health and peak performance. Featuring the highest quality, naturally occurring Vitamin B-12, BUILD is known to:
Burn Pure Belly Fat

Regulate Metabolism

Improve Red Blood Cell Production

Support Brain & Nervous System Function

Balance Hormone & Neurotransmitter Production
Be Vitamin B-12 Abundant Never Deficient. Vitamin B-12 is an essential vitamin—meaning the body requires and depends on it to function properly. A lack of vitamin B-12 or a clinical deficiency can cause many unfavorable effects including sluggishness and fatigue, low energy, and weakness.
POWERFUL AMINOS
Build a Better Link
BUILD's amino acid ingredients are the building blocks that are crucial for essential protein synthesis. When amino acids, like L-Ornithine and Glutamine, enter the body their chemical properties jumpstart the production of protein chains. Once formed, these protein chains support nearly every part and process of your body.
To create Ultra H20, our water additive goes through a two-step system that helps your water to penetrate and hydrate cells and vital organs throughout the body.
Increase Lean Muscle & Body Mass

Boost Muscle, Tendon & Ligament Function

Weight Maintenance & Control

Balance Resting Metabolism

Strengthen Immune Health

Support Cellular Production & Repair

Support Bone Health

Increase Libido
Feel Younger. Live Better.
The formulation of BUILD includes a proprietary blend of amino acids that are biologically designed to help you feel young, strong, and energetic.
Suggested Use: Drop 1 - 2.5mL under the tongue 1 to 3 times daily or as needed. Hold 30 seconds before swallowing.
ϯϯ Natural variations can occur.
Other Ingredients: Deionized water (pH Neutral), 99.9% Kosher glycerin (vegetable), Cherry flavor.
No additives, binders, fillers or lubricants added. This formula is 100% Organic, Kosher, Allergen Free & All-Natural.
Keep out of the reach of children. Pregnant women, nursing mothers or children should refrain from taking this product unless advised by their physician. As with any dietary supplement, consult with your physician before use if you have or suspect you have a medical condition or are taking any medications.
Trending PrimeMyBody Products
FOCUS
Hemp Extract (50mL)
Boosts attention, concentration & memory
Enhances mental stress resilience

ORIGINALLY

: $79.00

DISCOUNT

: $10
$79.00 USD
this product does not count towards your bundle discount total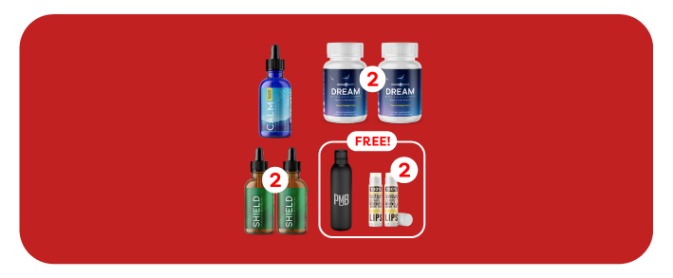 WINTER WELLNESS PACKAGE
by PrimeMyBody
1 50mL CALM Rest & Relax Hemp Extract
2 30mL SHIELD Immune Supporting Hemp Extract
2 Dream Delta-8 Gummy Bottles
1 FREE Water Bottle (Value $15.00)
2 FREE Hempening Vanilla Lip Balm (Value $14.50)

ORIGINALLY

: $279.00

DISCOUNT

: $105.5
$279.00 USD
this product does not count towards your bundle discount total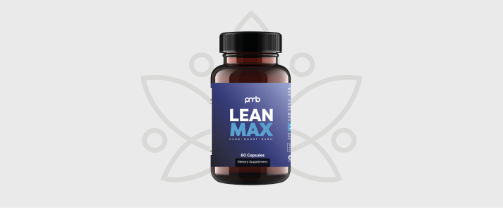 LEAN MAX
Metabolic Booster
Peak metabolic performance
Burn fat effectively
Sustain healthy weight levels

$69.00 USD
this product does not count towards your bundle discount total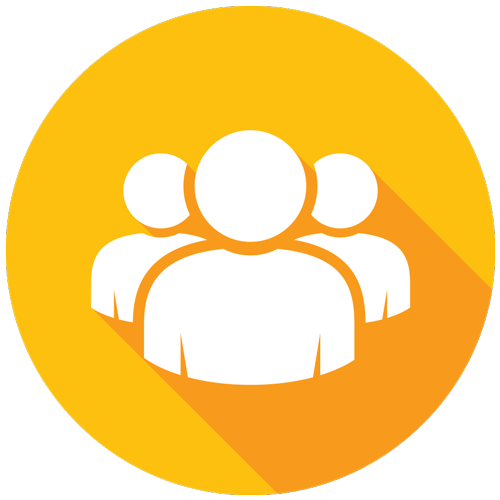 HAVE QUESTIONS?
Fill out the form and this member will reach out to you: Jennifer DePinto