Share on
ESSENTIALS
DREAM
Delta-8 Sleep Gummies
Drift smoothly into quality sleep with DREAM Delta-8 Sleep Gummies. Because nature always knows best, DREAM features an artisanal blend of clean, plant-based sleep aids. Combining the relaxation of Delta-8 with the subtle sedation of CBN and plant-derived 5-HTP, each serving helps you get to sleep faster and supports restorative sleep throughout the night.
ORIGINALLY

: $79.00

DISCOUNT

: $10
$69.00 USD
Quality sleep shouldn't be something you stress over.
One of the most important, but often overlooked aspects of self-care is sleep. Quality, routine sleep cycles are directly related to better mental health, improved quality of life, and optimal function of your body's organs and complex systems. Sadly, the negative health effects of sleep deprivation and inadequate sleep cycles affects millions of Americans.
• 1 in 3 adults sleep less than 6 hours per night
• Sleep deprivation costs the U.S. economy $400 billion annually
• Nearly 9 million Americans take sleep medications or pills
• Affecting nearly a third of adults at some point in their lives, insomnia is the most common sleep disorder
• Chronically poor sleep habits can lead to symptoms of depression and anxiety
• Sleep deprivation has been clinically linked to obesity
Other Ingredients: Organic Tapioca Syrup, Purified Water, Organic Pure Cane Sugar, Citric Acid, Sodium Citrate, Natural Flavoring, and Natural Coloring.
From sunup to sundown, we're overloaded by notifications, digital distractions, endless tasks and unexpected responsibilities. Delta-8 and CBN work harmoniously with your body's endocannabinoid system to relieve emotional and mental stress and promote a calm, relaxed state of mind.
Tropical Twilight Flavor
Suggested Use: Drift into peaceful euphoria and deep, quality sleep with DREAM Sleep Gummies. For restorative sleep take ½ to 1 full gummy 30-90 minutes before you begin your bedtime routine.
If you're new to Delta-8 and are a little nervous about taking it, we suggest taking a low and slow approach. Start with ½ or even ¼ of a gummy the first few times you use DREAM to evaluate its unique effects. You can then adjust accordingly for your individual needs as desired.
Like other delta-based edibles, onset of Delta-8 is delayed and takes between 30 to 120 minutes depending on your metabolism.
FORMULATION
Quality Comes First
• Certified Organic Hemp
• Grown & Manufactured in the USA
• Third-party Tested for Quality and Purity
• Crafted Using Natural, Originally-Sourced Ingredients
• Guaranteed Vegan & Gluten-Free
• Delicious Natural Flavors
• Delta-8 below .3%
• No Artificial Sugars, Corn Syrups or Other Filler Ingredients
Delta-8 products are not for use by or sale to persons under the age of 21. Delta-8 products should be used only as directed on the label. Consume and use Delta-8 products responsibly. Do not operate a vehicle or heavy machinery when taking or using this product.
Consuming or using Delta-8 products may potentially result in a positive drug test for Delta-9 THC, for which we are not responsible and for which you accept the full risk. As a precaution, you should not take this product if you need to pass a drug test. As with ALL cannabinoid products, you may test positive for THC. We recommend that you speak to your supervisor or HR Department before taking this product if drug testing is a part of your job requirement.
Hemp-derived products, including Delta-8 products have not been evaluated by the FDA or any other state or federal agency. Delta-8 products are not intended to diagnose, treat, cure, remedy or prevent any disease, illness, or condition or any other ailment.
Sales of Delta-8 products are void where prohibited by law. We retain the right to not ship to any locations where local laws prohibit the sale, possession, use, or purchase of Delta-8 products and we are not responsible for knowing whether this product is legal in your area of residence. By purchasing this product, you assume full responsibility for all parts pertaining to your purchase.
Trending PrimeMyBody Products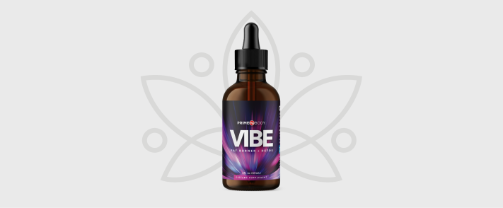 VIBE
Mind & Body Hemp Extract
Accelerate healthy fat burn
Protect muscle
Aid appetite control

ORIGINALLY

: $159.00

DISCOUNT

: $30
$159.00 USD
this product does not count towards your bundle discount total
PRIME PROTEIN
Chocolate Love
High-quality plant protein
15 grams of healthy protein
140 calories

Limited supply PRIME Protein with an upcoming expiration date, December 2023.
ORIGINALLY

: $29.00

DISCOUNT

: $20
$29.00 USD
Final Sale. We will not be accepting refunds, returns or exchanges of SKU NOVPRIMEPROTEIN.
this product does not count towards your bundle discount total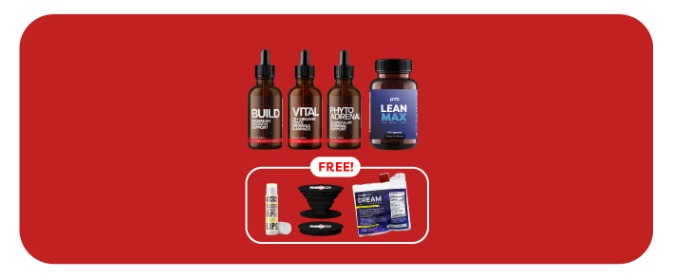 WINTER WORKOUT PACKAGE
by PrimeMyBody
1 PHYTO ADRENAL for Glandular Adrenal Support
1 BUILD for MAXIMUM GROWTH SUPPORT
1 VITAL with Organic Trace Minerals & Aminos
1 60 Count LEAN MAX Metabolic Booster
1 FREE Hempening Vanilla Lip Balm (Value $7.25)
1 FREE Pop Socket (Value $5.00)
1 FREE DREAM Delta-8 Sample Packs (5 gummies/pack) (Value $10.60)

ORIGINALLY

: $139.00

DISCOUNT

: $69.85
$139.00 USD
this product does not count towards your bundle discount total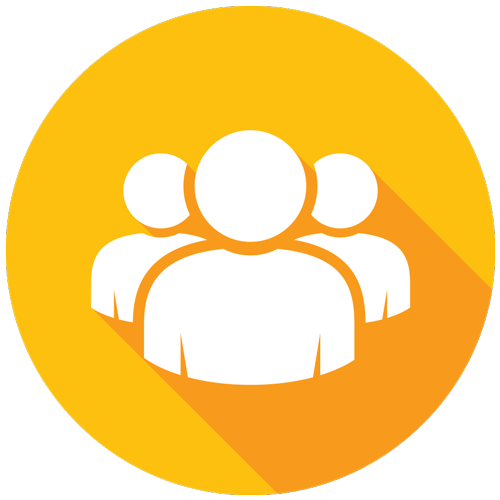 HAVE QUESTIONS?
Fill out the form and this member will reach out to you: Jennifer DePinto