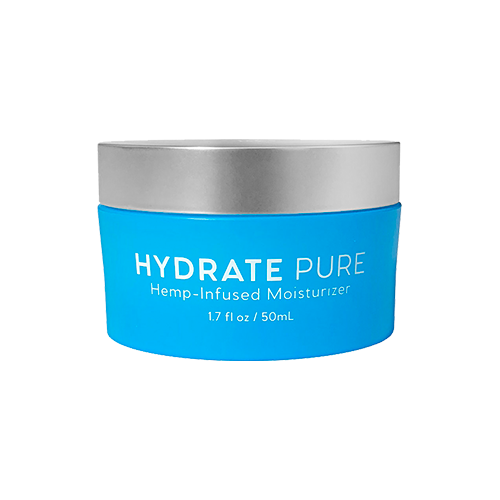 Share on
SKINCARE
Hydrate Pure
HEMP-INFUSED MOISTURIZER
Blanket Your Skin In The Soothing Embrace Of CBD And Lavender. With each application, Hydrate Pure's botanical medley helps to nourish cellular health, locks in moisture, and minimizes fine lines and wrinkles. The result is soft, supple skin that looks and feels radiant. Hydrate Pure is 100% free of paraben-, cruelty-, & chemical-free.
ORIGINALLY

: $89.00

DISCOUNT

: $20
$69.00 USD
Nature's most comprehensive & restorative plant helps to nourish and revitalize your skin for a more youthful appearance. The combination of super charged, hemp-infused botanical extracts and other phytonutrients give your skin a soft, supple, radiant glow.

HOW HEMP WORKS ON THE SKIN
HEMP INFUSED
Working with the endocannabinoid molecules in skin cells, hemp isolates aid in restoring the integrity of your skin and strengthening its protection capacity against common skin issues. Hemp isolates, when applied to the skin, work to restore endocannabinoid molecule deficiencies. These deficiencies can result in dry skin, acne, and inflamed areas. Absorbed in each layer of the skin, and ultimately on a cellular level, hemp oil fights free radicals responsible for aging and sun damage.
A CASE STUDY SUGGESTS THAT HEMP ISOLATES HELP TO KEEP THE CANNABINOID TONE OF THE SKIN'S BALANCE, LEADING TO SKIN THAT FUNCTIONS AT A HIGH LEVEL OF HOMEOSTASIS.
HIGH PERFORMANCE INGREDIENTS
HEMP ISOLATE
A new approach to skincare, Hydrate Pure uses a 99%+ pure hemp isolate that is extracted from the whole hemp plant. Nearly all impurities, such as oils, plant material, waxes and even chlorophyll, are removed, so only the pure active diols remain, giving your skin a rich, hemp-infused experience. Abundant in antioxidants and Vitamin D, our moisturizer boosts elasticity, stimulates collagen production, enhances radiance and lessens appearance of dark spots and fine lines.
PURE INGREDIENTS • PURE HYDRATION
HYDRATE PURE PROFILE
Water (aqua), Cannabis Sativa (Hemp) Oil Isolate, Vegetable Glycerin, Caprylic Capric Triglyceride, Arachidyl Alcohol, Behenyl Alcohol, Arachidyl Glucoside, Cetearyl Alcohol, Cetearyl Glucoside, Tapioca Starch, Beta Glucan, Tremella Fuciformis Sporocarp Extract, Caramel, Lavandula Angustifolia (Lavender) Oil, Vitamin E (Tocopherol), Tetrasodium Glutamate Diacetate, Sorbitan Caprylate, Propanediol, Benzoic Acid
Formulated without parabens, sulfates, or artificial scents, our botanical blend uses natural, plant derived ingredients to supercharge the skin.
NON TOXIC | NOT TESTED ON ANIMALS | NON GMO
THE VITALITY OF YOUR SKIN DEPENDS ON CELLULAR HYDRATION. OUR NATURAL BOTANICAL INGREDIENTS, INCLUDING OUR ULTRA PURE HEMP ISOLATE, PROVIDES YOU WITH ESSENTIAL AMINO ACIDS THAT HELP THE SKIN TO RETAIN MORE MOISTURE AND FOR LONGER PERIODS OF TIME.
Trending PrimeMyBody Products
BUILD
MAXIMUM GROWTH SUPPORT
B-12 & Amino Acid supplement
Feel young, strong, and energetic

ORIGINALLY

: $39.00

DISCOUNT

: $20
$39.00 USD
this product does not count towards your bundle discount total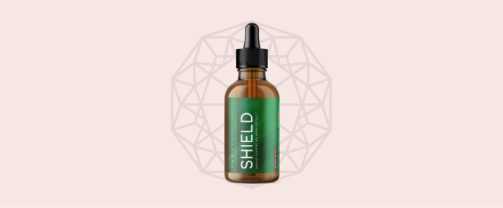 SHIELD
Hemp Extract (30mL)
ADVANCED IMMUNE SUPPORT
18 carefully curated botanical ingredients + CBG

ORIGINALLY

: $69.00

DISCOUNT

: $20
$69.00 USD
this product does not count towards your bundle discount total
ULTRA H20
PREMIUM STRUCTURED WATER
Optimal hydration
Activates and re-energizes your water

ORIGINALLY

: $39.00

DISCOUNT

: $10
$39.00 USD
this product does not count towards your bundle discount total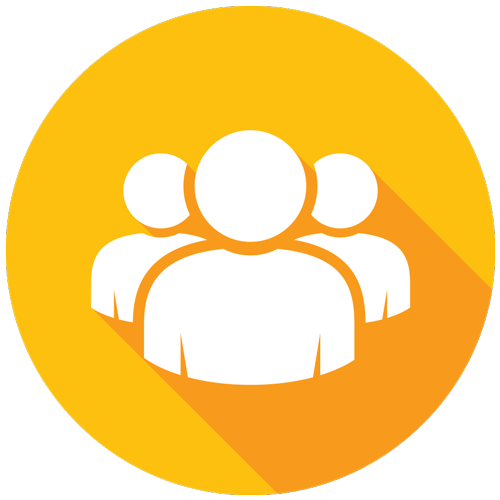 HAVE QUESTIONS?
Fill out the form and this member will reach out to you: Jennifer DePinto